Gefeliciteerd dames en heren! De volgende mensen zijn in de prijzen gevallen.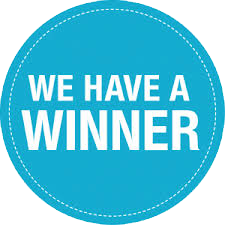 1ste prijs: Rick Dommels                     –      Leende             –     3 dagen freeriden met gids
2de prijs: Sjoerd Wesselink                –     Alkmaar           –      Xavier de Le Rue snowboard
3de prijs: Max   Wiersma                    –     Purmerend       –      Mountain Hardwear  Jas
4de prijs: Kelly Smolders                    –      Valkenswaard   –    House of Hygge One piece
5de prijs: Wendy Helmes                   –      IJsselstein           –   House of Hygge Muts
Jullie krijgen spoedig bericht over de afwikkeling, het materiaal komt spoedig jullie kant op.
Alvast veel plezier met de voorpret en hartelijk gefeliciteerd!
Iedereen die meegedaan heeft aan deze actie wil ik hartelijk bedanken voor hun moeite en inzet! Ondanks dat jullie nu niets gewonnen hebben, hoop ik toch dat wij in de toekomst nog vette powderlijnen samen mogen zetten.

Tot dan, tot in de POW!  
Groeten Daniel Tomaschek
www.facebook.com/danieltomaschek.ski.snowboard.guiding